Take the next LEAP in your career.
Join our
talented team
As industry leaders in Visual Production, We Believe that you can achieve anything you put your mind to. Our Professional team of talented CGI artists, Photographers, Videographers and Graphic Designers will be sure to guide, support and aid in your progression to an awe inspiring future here at We Believe Media.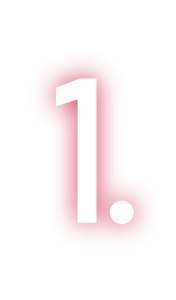 SUPPORTED LEARNING
We Believe that everyone should have the chance to grow and learn new skills within their role, by investing in you, we invest in the future. We will send you on the right courses to help you progress and gain the qualifications you need to reach your career goals.
PATHWAYS TO PROGRESSION
Here at We Believe Media we make sure that you're equipped to take your career to the next level. Never mind the classic interview question: "Where do you want to be in 5 years time?" We want to know what you want to learn and what you think your maximum potential here with us would be and we'll help you get there!
WORK WITH INDUSTRY LEADING CLIENTS
We work with leading clients across the globe who trust us with their brands, services and content.
FRIENDLY TEAM
We have an excellent reputation in our industry for our friendly and professional people, the high standard of our customer service and the effort we put into understanding our clients' different needs and creating a tailor-made solution for them.
CHARITY PARTNERSHIPS
As a business We Believe that partnering with charities and providing support for others is crucial to the growth and development of our team & the community. Giving something back is vital to those in need.
DIVERSITY & INCLUSIVITY
We Believe Media is continually committed to Diversity for all employees & clients. We have created a work culture that encourages everyone to be their true selves at work & outside of work.
years of combined experience
A great company to work with- A true testament to their high industry credentials, WeBelieve creates best in class content always aiming to outperform any brief given. They work at speed and always happy to help on last minute projects, again with quick turn around which is always very helpful. I highly recommend this wonderful company.
Emma Youssef
Professional, knowledgeable and creative team who took our vague vision and transformed it into a fantastic promo video. The team really listened to our ideas and were enthusiastic and engaged throughout. We were given the opportunity to be involved every step of the way and they were never afraid to steer us in different directions where needed. Ultimately the final product was better than we had imagined and we couldn't be more delighted.
ElectraStim
Very professional studio that have a hugely talented, creative and friendly team with expertise across a wide range of areas. Always go above and beyond to achieve the best results for their clients- highly recommend!
Polly Rawlings
WeBelieve Media are a fantastic team, delivering a consistently professional and personal service. They go above and beyond to deliver results which surpass expectation and we love that both Jack and Adam aren't afraid to get personally involved during any stage of production. Highly recommend.
Take the Stage
Great working with these guys, hope to do more work with them soon! Not only did they help us as a business but they have advised us on numerous occasions to give us help outside of our project we were working on!
Amy Gilson
Thanks for such a professional job We Believe Media! Truly amazed at how much goes into such short videos and attention to detail was superb! Very committed company and a great team to work with...
D-C-FIX
Awesome Pre-Roll, awesome guys to work with. Highly recommended! 
LOVEHOLIDAYS.COM
Great job guys! Really showed our products in the best way possible!
HOOVER CANDY